The Haslam College of Business is one of the nation's top-ranked business schools for undergraduate, graduate, executive, and doctoral business programs. It is ranked at number 39 in best business schools and 115 in part-time MBA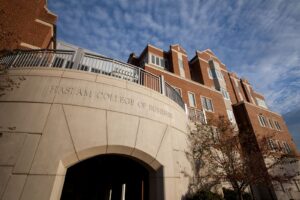 Our Marketing Director met with the Haslam College of Business, located in Tennessee Knoxville, to present for the students who were on a visit to Belize. The purpose of this was for a one-week school trip where they learn about local cultures and also more about Belize local businesses. During this one-hour presentation, our marketing director was able to share the challenges and struggles of owning a digital marketing agency in Belize.  The presentation was very engaging as they learned about the humble beginnings of Avant Garde Marketing Agency & Pr Studio.
Avant Garde is always open to sharing knowledge with a younger demographic as it is also a way of in which we build capacity with international partners.